linux+sensor+device-tree+shell=IoT
Summary
You have one of those fruity *Pi arm boards and cheep sensor from China? Some buttons and LEDs? Do I really need to learn whole new scripting language and few web technologies to read my temperature, blink a led or toggle a relay? No, because your Linux kernel already has drivers for them and all you need is device tree and cat.
Speaker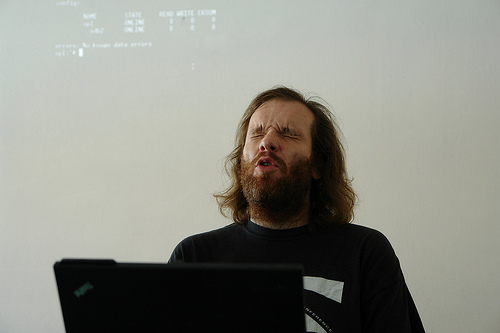 Dobrica Pavlinušić
Dobrica Pavlinusic, self-proclaimed Unix addict and Internet consultant graduated from The University of Zagreb, Faculty of Organization and Informatics in Varazdin where he received B.Sc. in Information Sciences.

His fields of interest include Internet technologies, Unix, Open Source movement, Free software and Linux.

Member of the supervisory board of HULK - Croatian Linux User Group and member of executive committee of HrOpen - Croatian Open Systems Users Forum.

Most of his time is spend solving problems using Free/Libre Open Source Software.
Organization
Conference partners
Gold sponsors
Bronze sponsors
Friends
Media